The Portable Changing Room (Invention)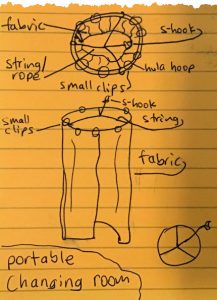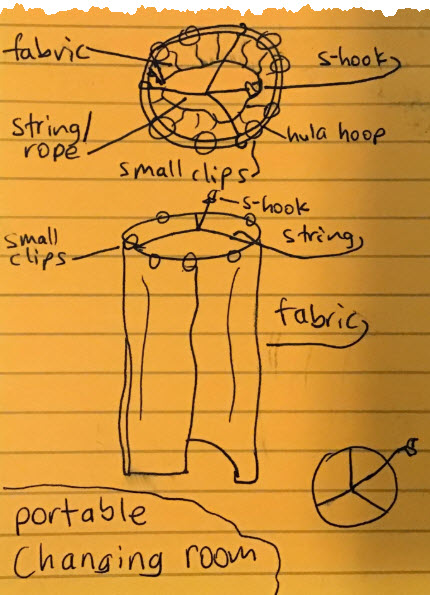 The Portable Changing Room: invented, designed, and created by Kira Luna (6th grade)!
Have you ever gone to the beach and not wanted to change in the wet, slimy public bathrooms? Do you have a packed schedule and no desire to change outfits in your car? Well, the Portable Changing Room is here! With a semi- sturdy hula hoop on top, a lightweight microfiber water- resistant shower curtain around, and strong rope to hang it up, the PCR is a revolutionary way to change in style- on the go. The shower curtain hangs on metal clamps that connect to the hula hoop, and the four- point rope is reinforced with hot glue. At the top, a loop with a clip ensures easy hanging. Opening and closing the Portable Changing Room is easy… Velcro connections ensure it won't be blown open by the beach wind. Last but not least, the PCR has a fabric carrying case with a strap… also made by Kira Luna!