For my AP Psychology class in 10th grade, we had to make a short explainer video on the structure of a neuron (a cell in the nervous system of some living things, including humans), and I went all-out with animations for mine! We first designed our neurons out of Wikki Stix, then labeled all the parts with a short description. Enjoy learning about the structure and function of a neuron!
This is my homemade Halloween costume from 2020, in 7th grade! I was a table serving my own disembodied head- using cardboard, some plastic utensils and tablecloth, and an aluminum dish!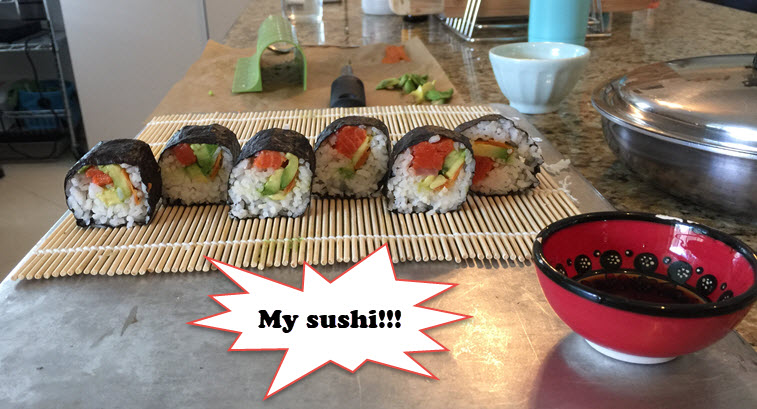 I learned how to make sushi back in 6th grade, and ever since then I've been making sushi at home all the time! My favorite roll has salmon, avocado, cream cheese, and scallion. For some veggies, I add cucumber and carrot slices! 
First you make the sushi rice (I usually use an InstaPot), adding a little bit of rice vinegar, sugar, and salt, and then slice up the fillings (esure the salmon is kept refrigerated!). All you need now is sushi nori seaweed paper, and you make a thin layer of rice before adding the fillings in small strips at the bottom. Finally, use a bamboo mat to roll it all up- squeeze- and done! Just slice and enjoy!
A Wall Back is a backflip done by kicking off a wall, and here I have a cushioned, slanted surface (I'm cheating a little) to do the flip.
I used to do competitive gymnastics; however, competitions began taking up too much time and I began to want to focus on schoolwork, so now I've downgraded to a non-competitive gymnastics class where we just do tricks for fun. I learned how to do a few things in that class, such as the Wall Back (left), and Aerial (right)!
An Aerial is basically a cartwheel with no hands, and here I'm running on an Air Track and landing on a slightly lowered, cushioned surface (again, cheating slightly), but it's an Aerial nonetheless!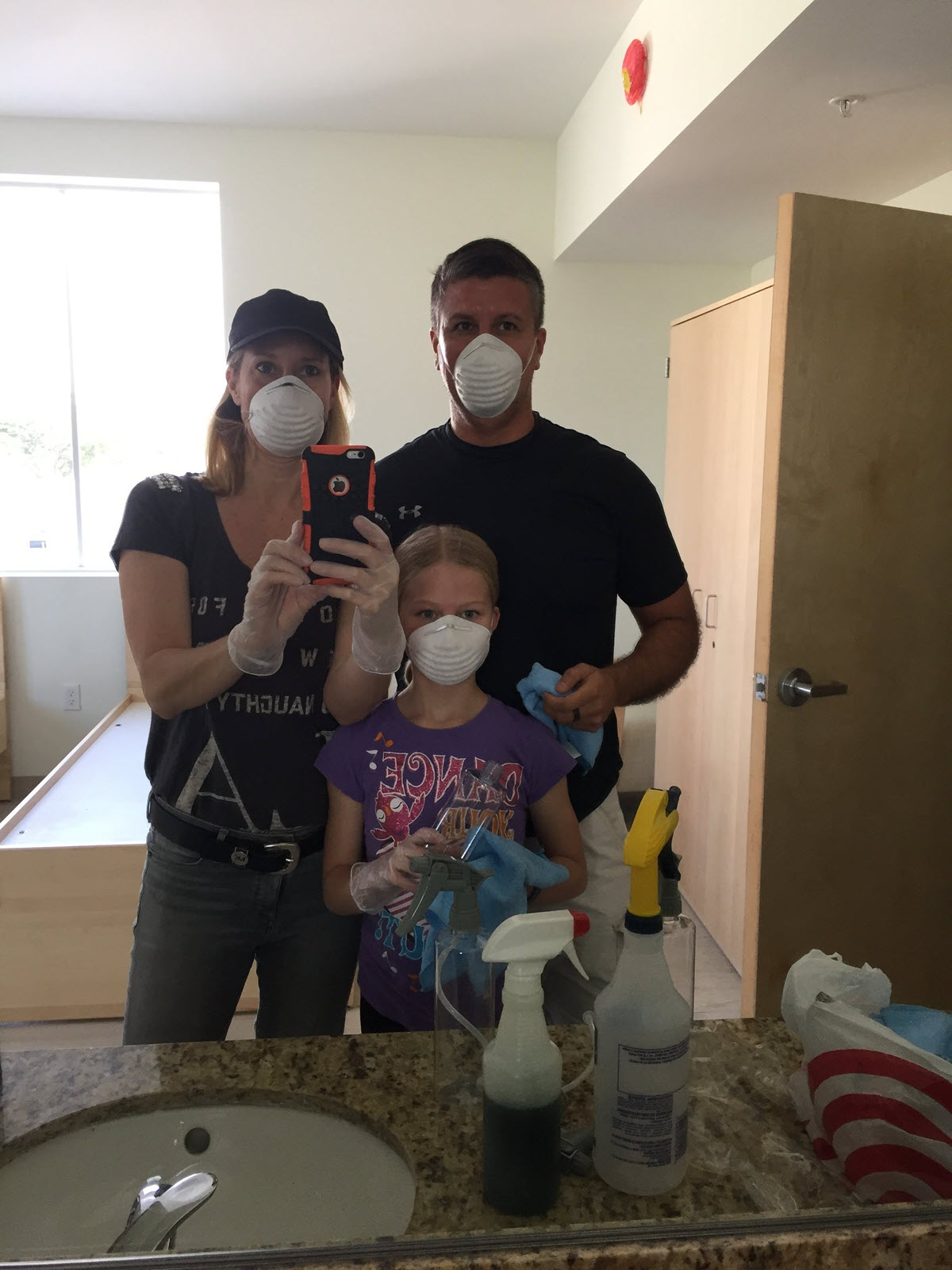 My family and I volunteered for a day at Lotus House, a safe shelter to help women and children in need in Miami, on Christmas!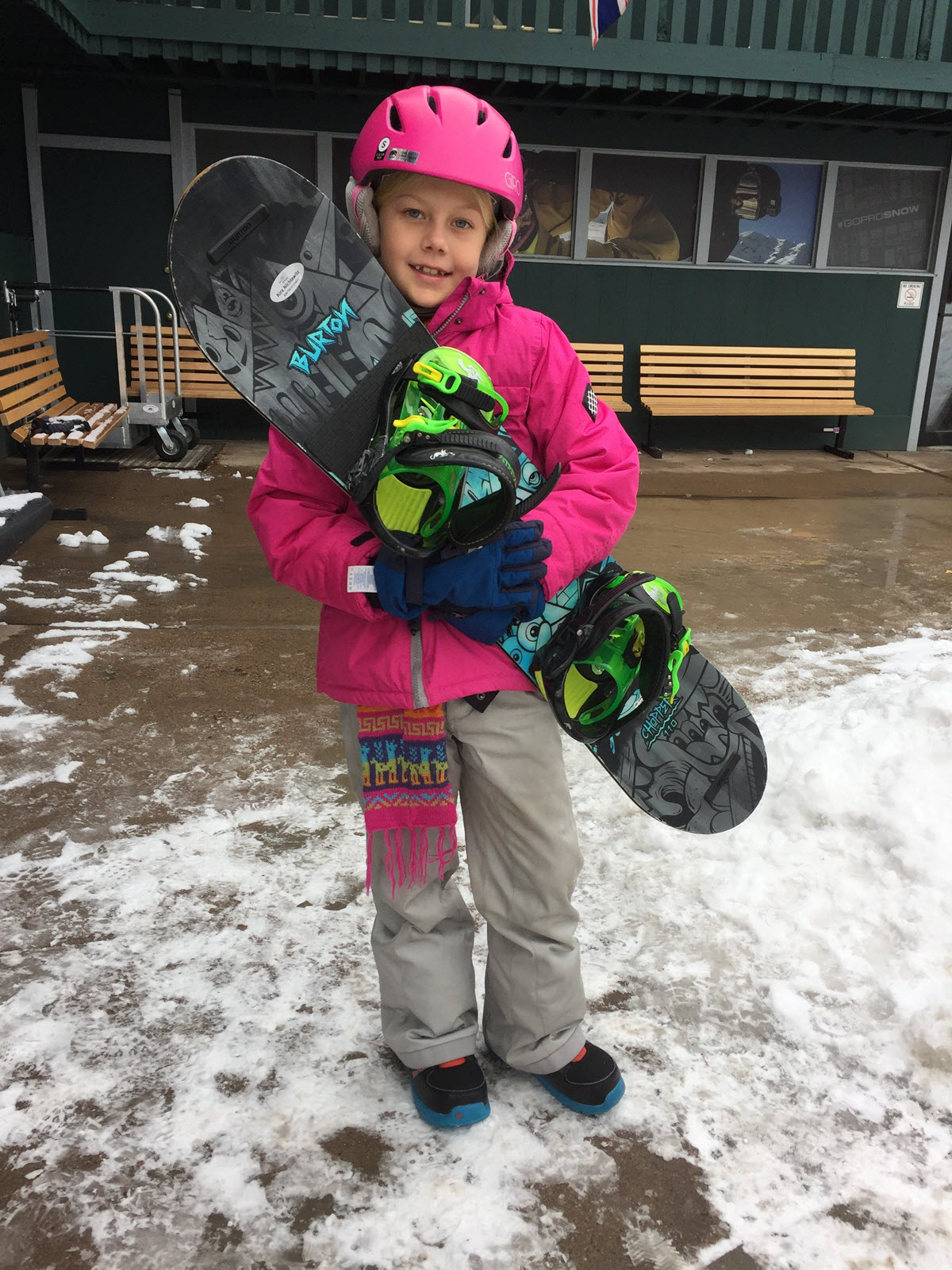 I learned how to snowboard in Colorado during my first time ever in the snow!
Here's my sweet, wiggly dog, Patty!
Finally, I went paddleboarding in the canal behind my house a few times- there were no alligators that day, thankfully.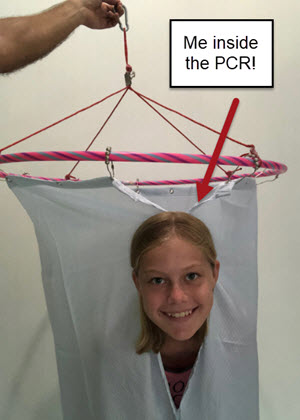 Here's one of my early inventions: the PCR! The Portable Changing Room involves some complex engineering, including a hula hoop, a shower curtain, and some rope. It's an on-the-go changing room for at the beach or any other public space, for if you want to change in privacy!