First job: BodyTek Weston HIIT gym (June 2022)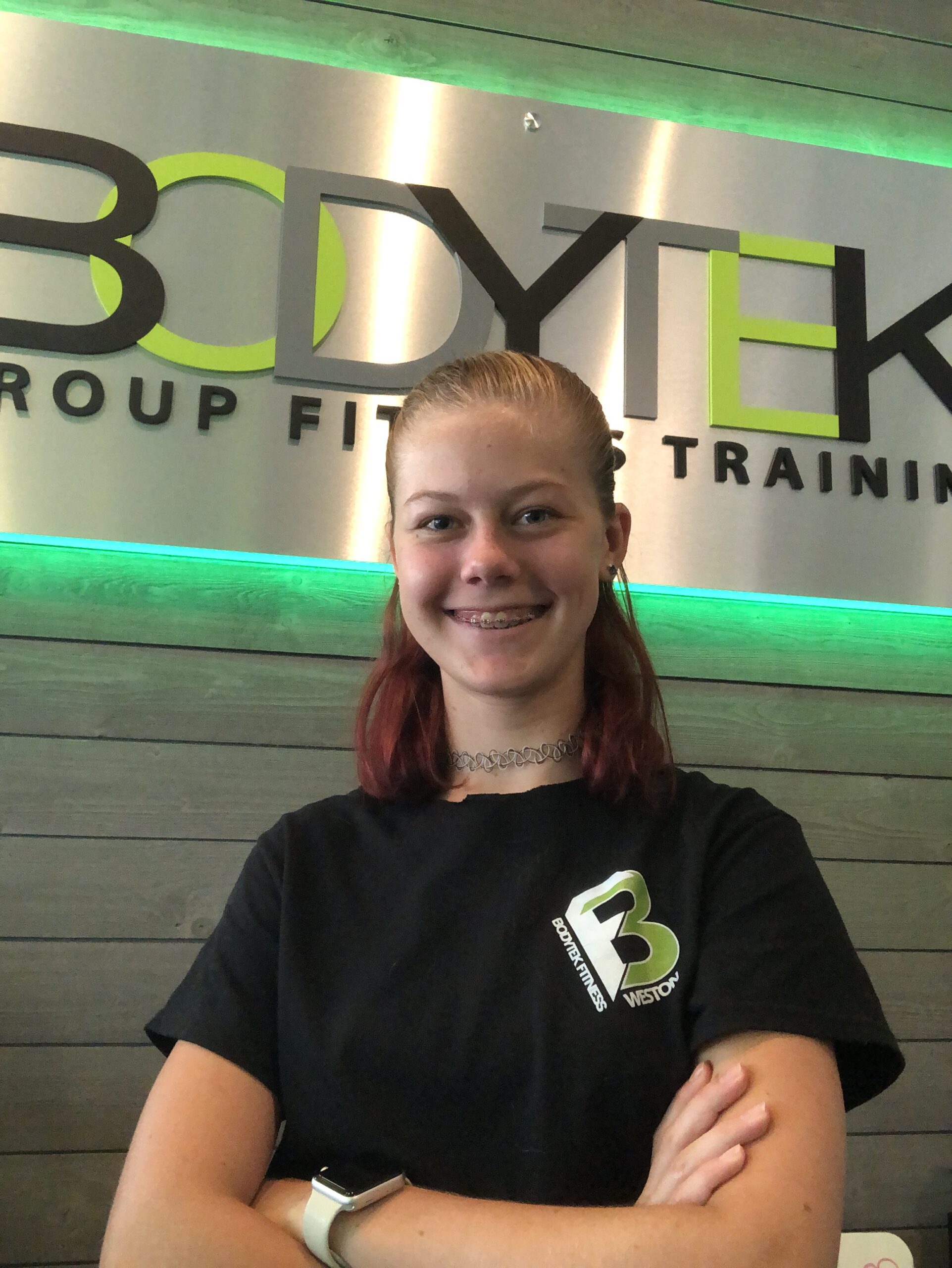 In the summer before 10th grade, I got a job working at BodyTek Weston HIIT gym, gaining experience with sales, customer service, studio management, technical support, and more! It was my first official job as an employee, and I enjoyed the work as well as being able to be more independent and start paying for my own things! I was name Front Desk, Assistant Studio Manager, and then Chief Technology Officer over time.
Etsy shop 'KiraGizmos' (July 2020)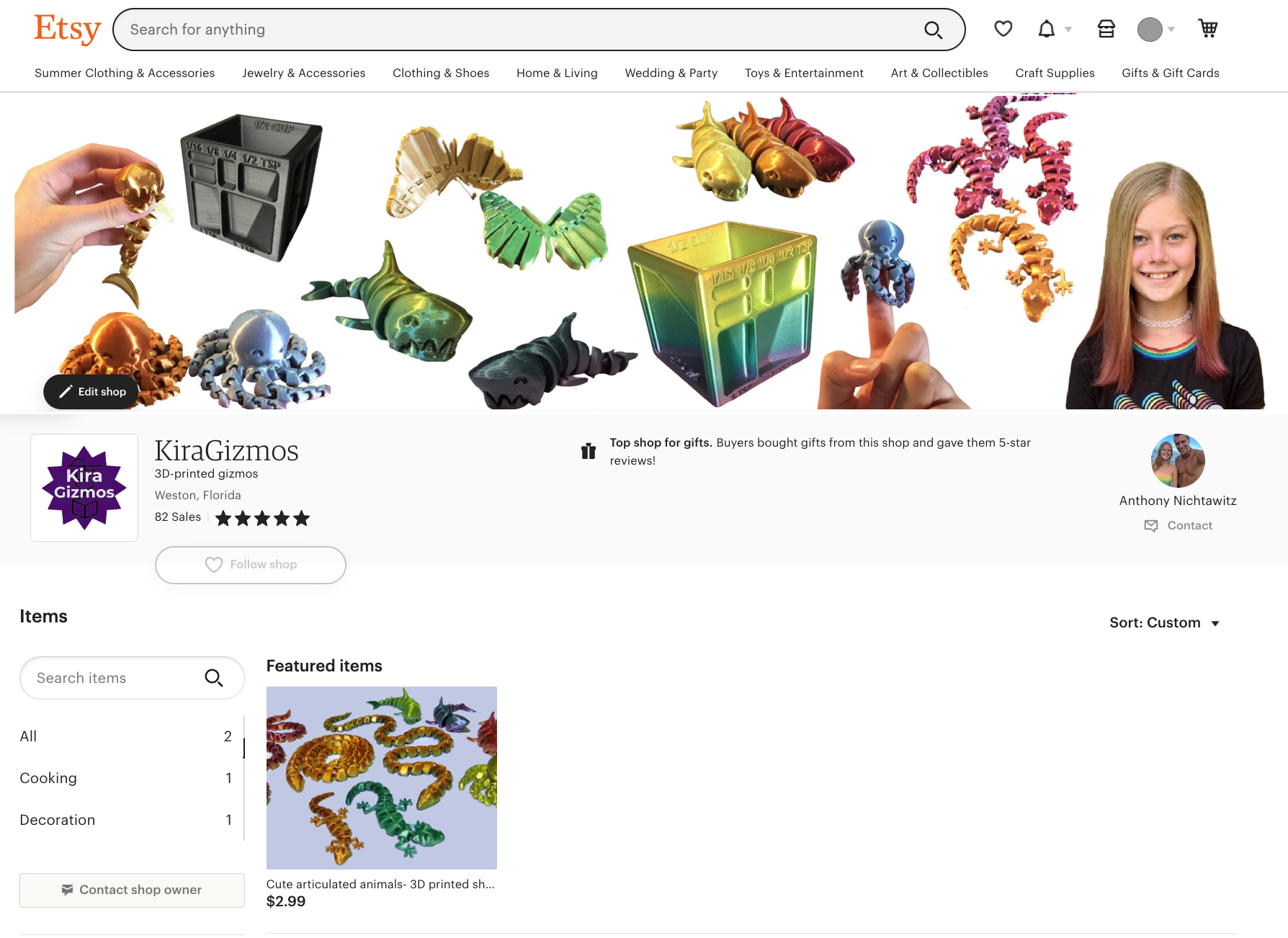 I got my first 3D printer over the summer of 8th grade hoping to be able to print out a few gimmicks and gizmos for myself, but I began seeing these awesome designs online that I just had to share with the world; I even took classes on how to use the printer and how to 3D model and design before opening my Etsy shop that same summer! I called it Kira (my name) and Gizmos (I like the sound of the word, and it's a sufficiently vague term to cover the span of what I was selling!).
I got a few orders at first, and I learned how to use the software and keep up with demand, and then the orders began to pile up- and I learned customer service and how to maximize efficiency while working- and finally I had a full-fledged business that I was using to make money on the side!
There were a few issues, like my 3D printer breaking (this happened 3 times, actually), and my shop getting shut down because I was a minor (I rebranded to be under my dad's name, but resumed operations with myself still at the helm), and in the end every time something came up I faced it head-on and came out on top!