NJHS pizza card fundraiser (2020)
In 8th grade I joined National Junior Honor Society, NJHS, and we did lots of fundraising and community service- including doing something called a Domino's Pizza Card Fundraiser. We sold these 'pizza cards' and donated the proceeds to Joe DiMaggio Children's Hospital- my organization and I, of which I was a team leader, raised a total of over $7,000 to donate to the hospital!
MeCoCity visionary project (2018-2019)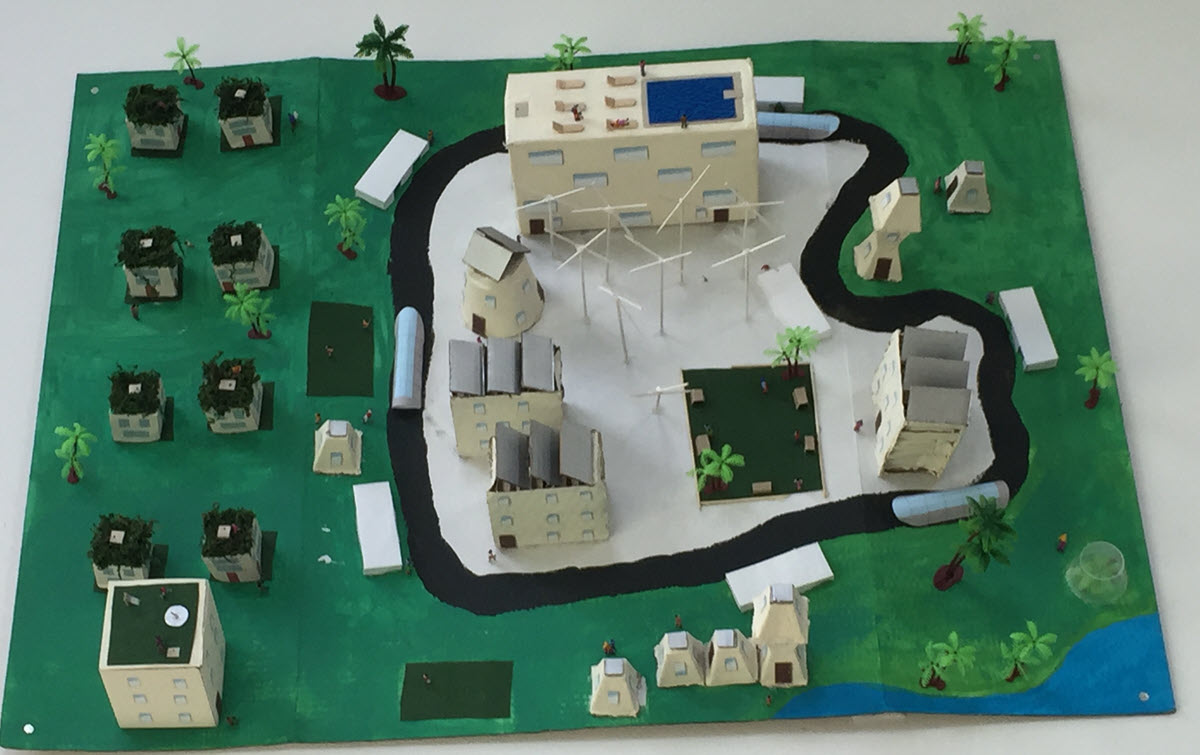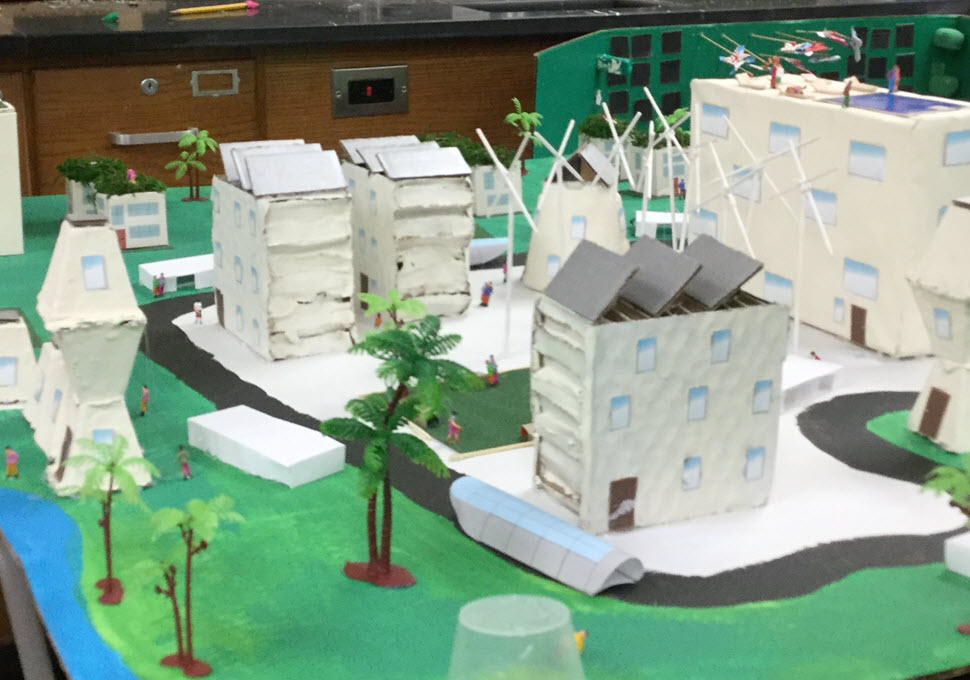 These are photos of a visionary eco-friendly model city that I created for a school project in 6th grade. It's called MeCoCity, and is hypothetically located near Lake Okeechobee in Florida.
Among other things, the city uses heat from inside the Earth to warm the water, wind turbines and solar panels to power houses and buildings, a hydroponic greenhouse to provide fresh produce, a large recycling program, and even an efficient underground mailing system! I wrote an 8- page document on this futuristic city, scoring 108% on the project!
I put a lot of effort into envisioning this project and making it a reality, to create a future sustainable city of my own design and building. I really hope something like this can someday become commonplace, instead of the nasty, polluting developed cities of today.
Charity sewing project (2018)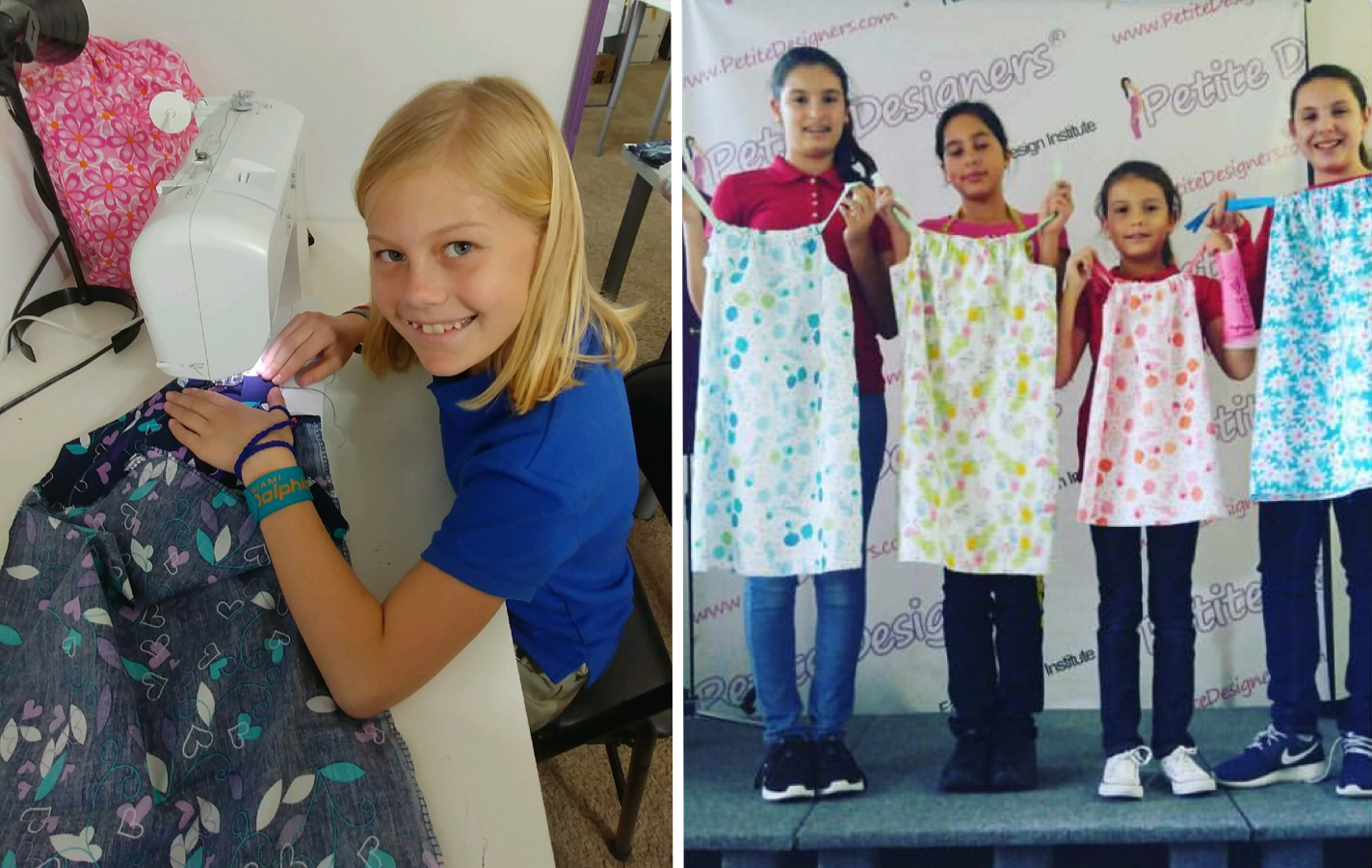 In 5th grade I took sewing classes, and as part of the class we sewed colorful dresses (together, we made hundreds of them) to donate to third-world countries and to other little girls in need.
Lotus House volunteer project (2017)
On Christmas in 2017, I volunteered at Lotus House with my family for a few days- Lotus House helps homeless women and their children get a free temporary apartment, as well as helping them find work and enrolling their children in school. I led a kids' crayon coloring table, and my family and I spent a day cleaning the vacant apartments that were almost done being built.
Kids Against Hunger charity project (2016-2017)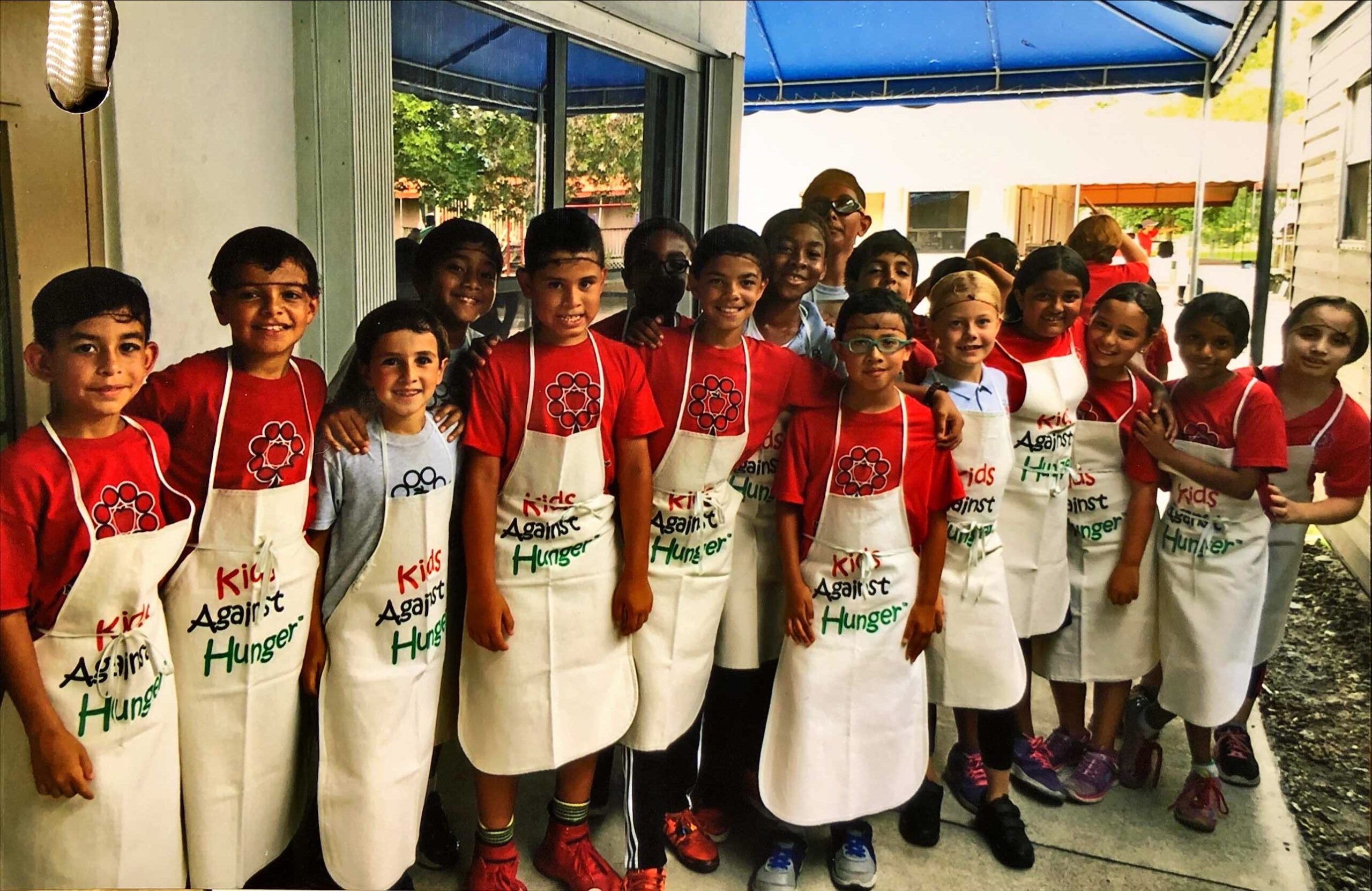 In 3rd-4th grade, my class (at Apple Tree Montessori) volunteered to package meals for kids in need, in a schoolwide volunteering project for Kids Against Hunger.