I like to create things, whether it be Lego houses or cupcakes. I'm sharing some random creations of mine here for you to see, and maybe even be inspired by.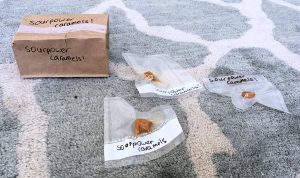 I created something called the Sourpower Caramel. It is a chewy treat that is first mouth- wateringly sour, then chewy, gooey, and sweet! To make it, get a small caramel (if it's too big, you can cut it) and dunk it in water. Then, roll it into a ball and dunk it into a mix of powdered sugar and food- grade citric acid (ratio= 1:3 ; citric acid:powdered sugar, adjust amounts according to how sour you'd like it). Put it in a baggie (small vacuum-sealed bag pictured here), and DONE!
I learned how to make sushi during a birthday party in 6th grade, and never stopped! My favorite custom roll is sushi-grade salmon, cucumber, avocado, cream cheese, and a slice of scallion. It's time-consuming for sure, but the end products are always delicious!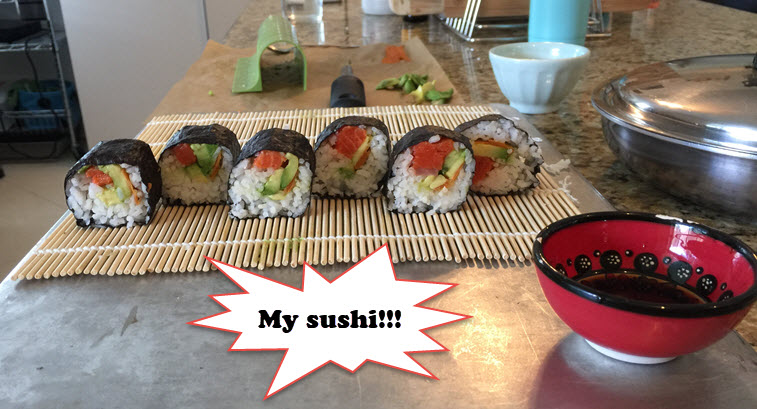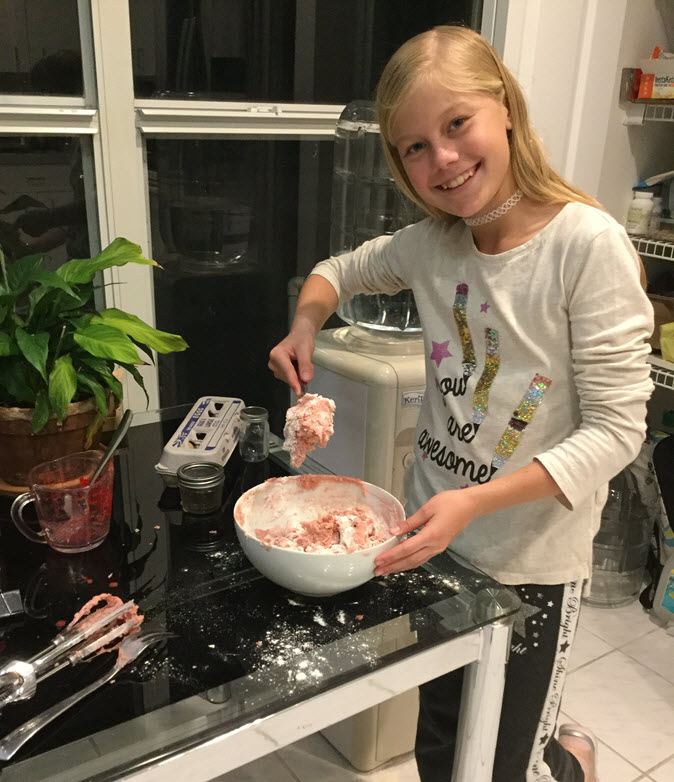 I made Valentine's day cookies for all of my friends and teachers at school in 6th grade!
Here are the homemade Valentine's Cookies wrapped up and ready to go